Expand
Color scheme on Activity List
Answer ID 11643 | Last Review Date 08/12/2020
Why isn't the color scheme configured on Activity Type reflected on Activity List?
Environment:
Oracle Field Service (OFS)
Issue:
I would like to see the color scheme configured on Activity Types being reflected on the small square displayed on the left side of the Activity List grouping for my Field Resources.
Example: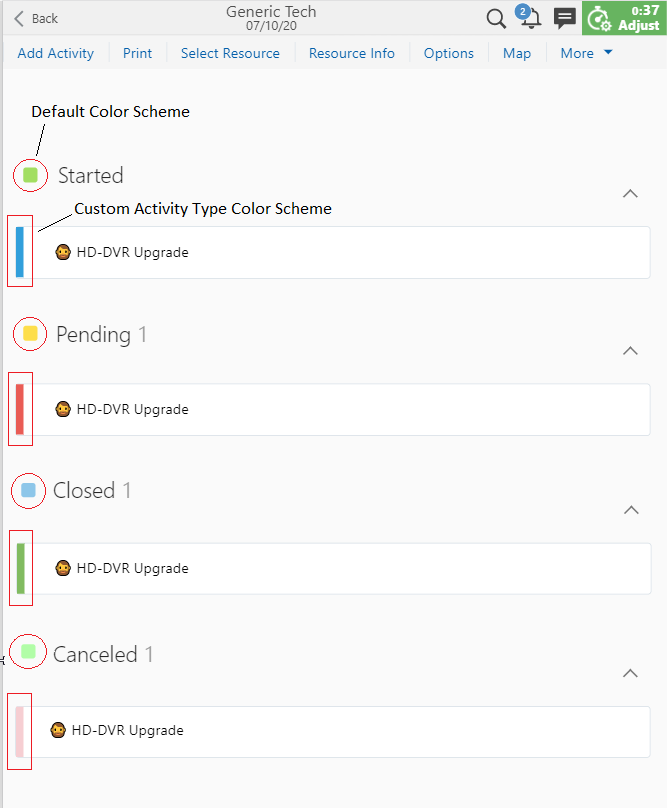 Resolution:
OFS by design has a hard coded default color scheme configured for the Field Resource's Activity List grouping which is the same default color scheme present when creating a new Activity Type. Customers can change every Actiivty Type color scheme but the default color scheme is presented in the small square for each activity status section.
Available Languages for this Answer:
Notify Me
Login
The page will refresh upon submission. Any pending input will be lost.