Expand
Search for an activity in Add Link screen
Answer ID 11562 | Last Review Date 05/27/2020
Why do I get no results when searching for an activity in Add Link screen?
Environment:
Oracle Field Service (OFS)
Issue:
I want to create a link between activities but when I click Add link button in the Activity Links screen the activity is not returning in the results and the message "Nothing found. Change criteria and try again" is displayed.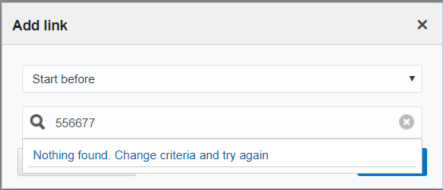 Resolution:
The search box in the Add Link screen uses the same criteria configured in the main activity search box. To be able to find the activity in the Add Link screen, make sure the criteria you are using for your search is selected in your Search Preferences.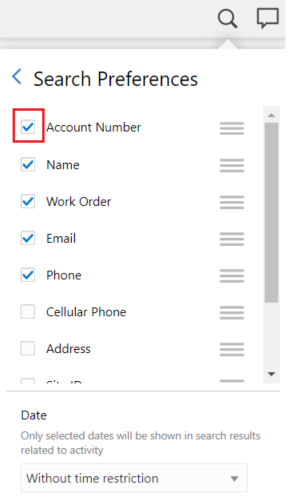 Available Languages for this Answer:
Notify Me
Login
The page will refresh upon submission. Any pending input will be lost.