Expand
Somente o Recurso raíz está sendo exibido na Árvore de Recursos
Answer ID 11372 | Last Review Date 02/12/2020
Por que todos os Recursos filhos desapareceram da Árvore de Recursos e apenas o Recurso raíz é exibido?
Ambiente:
Oracle Field Service (OFS)
Problema:
Todos os Recursos filhos desapareceram da Árvore de Recursos. No Console de Alocação somente consigo ver o Recurso raíz.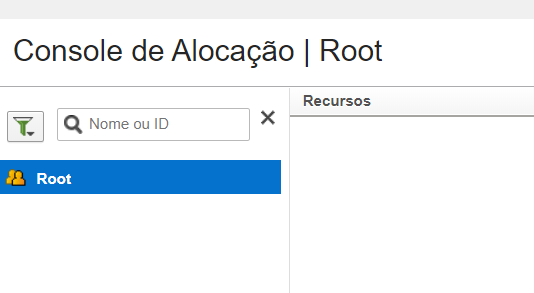 Resolução:
O comportamento é visto quando os filhos direto do Recurso raíz são definidos como 'Inativos'.
Para verificar, habilite o filtro 'Mostrar/Ocultar Recursos de Campo, Unidades Organizacionais ou Blocos Inativos'.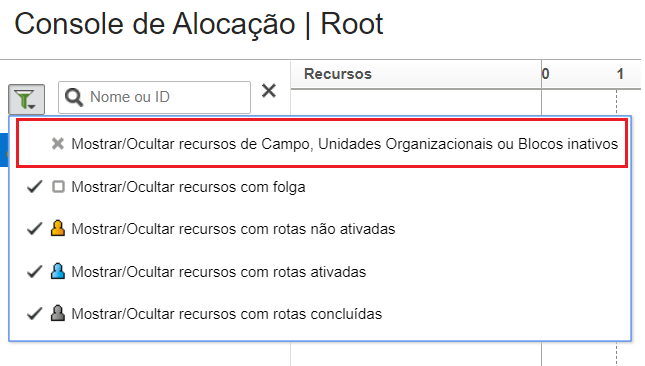 Siga os passos abaixo para resolver o problema:
1- Navegue até a tela Recursos.
2- Localize os Recursos filhos direto que estão configurados como 'Inativo' - nesse exemplo é o Bucket e o Bucket 2.
* Você pode utilizar o filtro Status 'Inativo' para filtrar os resultados ou digitar o nome do Recurso(s).

3- Faça dois cliques no nome do Recurso. Usando a opção Editar no menu, altere o Status para 'Ativo'. Salvar as alterações.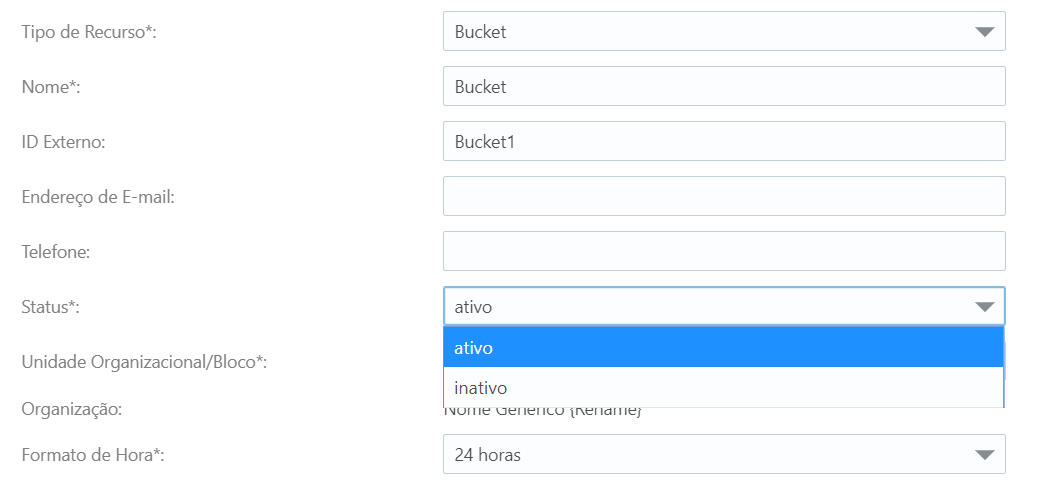 Os Recursos filho devem estar disponíveis na Árvore de Recurso.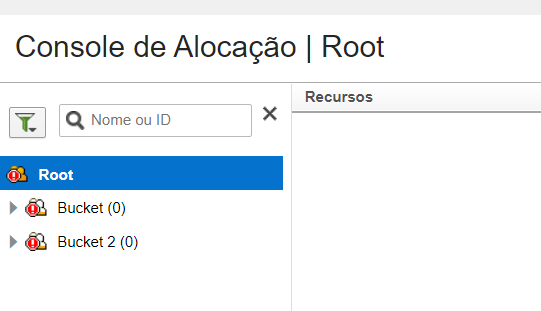 Available Languages for this Answer:
Notify Me
Login
The page will refresh upon submission. Any pending input will be lost.