Expand
Erro ao criar Recurso utilizando a interface Core Application
Answer ID 11345 | Last Review Date 01/26/2020
Por que não posso adicionar um novo Recurso utilizando o Core Application?
Ambiente:
Oracle Field Service (OFS)
Problema:
Não consigo adicionar um novo Recurso utilizando a interface Core Application. Recebo o seguinte erro:
"Mandatory parameter resources is missing"
Resolução:
Com a introdução da interface Core Application, as telas Informação de Recurso e Usuários foram mescladas e se tornaram uma só. Com essa mudança, alguns campos relacionados com usuários se tornaram obrigatórios para que seja possível a criação de Recursos e Usuários. Entre esses campos encontra-se o campo "Recursos Visíveis".
Na captura de tela abaixo, observamos o erro exibido em cor vermelha quando faltam "Recursos Visíveis" (Recursos):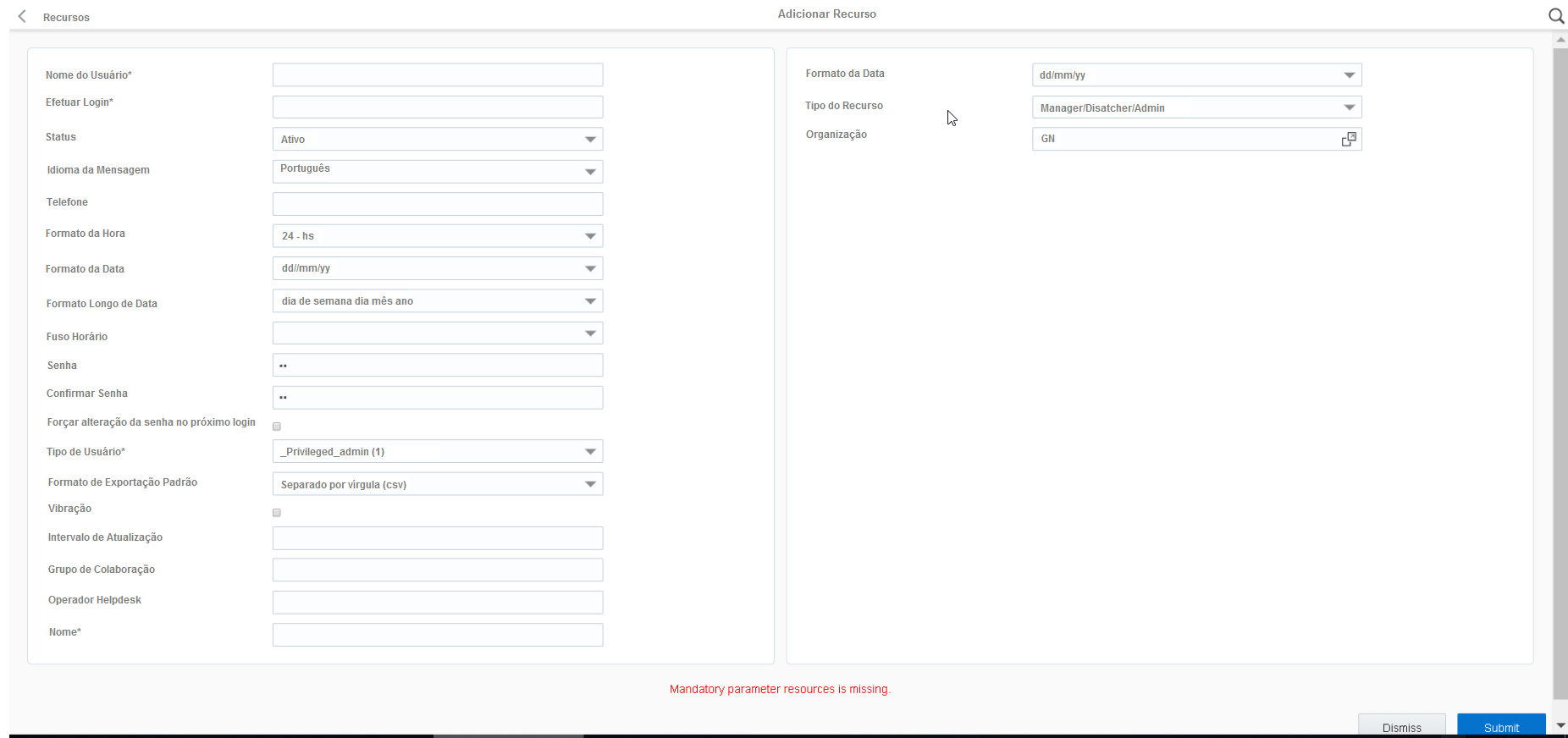 Para resolver esse problema, adicione todos os campos obrigatórios relacionados com usuário no contexto Editar Recurso/Usuário, como exibido abaixo: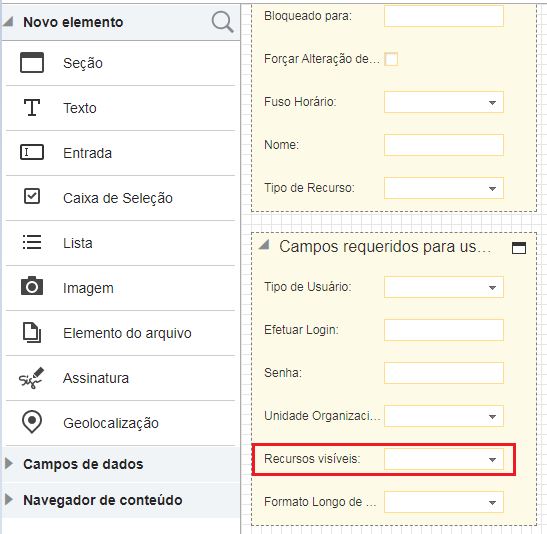 Available Languages for this Answer:
Notify Me
Login
The page will refresh upon submission. Any pending input will be lost.