Expand
No se puede acceder a la consola de Field Service dentro de Oracle Cloud My Services
Answer ID 11342 | Last Review Date 01/22/2020
¿Por qué aparece una página en blanco cuando intento acceder a la consola de Field Service con mi cuenta de Oracle Cloud?
Entorno
Oracle Field Service (OFS); Oracle Cloud Account
Problema
Me gustaría acceder a la consola de Field Service usando mi Cuenta Oracle Oracle, pero obtengo una pantalla en blanco y la pantalla permanece en ciclo constante.
Resolución
Puede que a la cuenta le falte un rol para la consola de Field Service.
Para resolver este problema, inicie sesión en Oracle Could Portal.
1. Ir a la opción My Profile.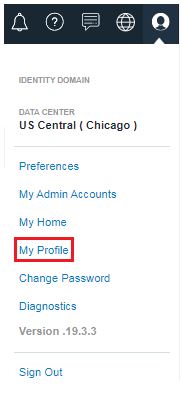 2. En la pestaña Users, busque su cuenta de Usuario y haga clic en "edit".
3. En la pestaña Roles, busque Field Service en el cuadro de búsqueda.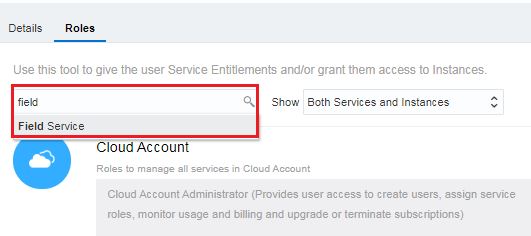 4. Haga clic en el botón 'Add Admin Roles' para asignar el rol de Administrador OFSC. Esta acción asignará inmediatamente OFSC_APP_ADMINISTRATOR (OFSC Admin Role) al usuario.
*Otro usuario administrador también puede asignar un rol de administrador a su cuenta de usuario


Ahora podrá abrir la consola de Field Service desde el menú.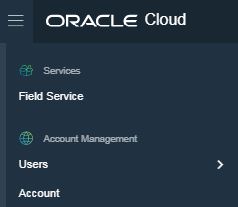 Available Languages for this Answer:
Notify Me
Login
The page will refresh upon submission. Any pending input will be lost.