Expand
Unable to select a date when moving activities using Activity Detail screen
Answer ID 11285 | Last Review Date 12/17/2019
Why can't I select the date when moving an activity using the Activity Details screen?
Environment:
Oracle Field Service (OFS)
Issue:
When moving activities using Activity Detail screen, Oracle Field Service is not displaying an option to select a date.
Resolution:
The option to select a date during a Move action is available for dispatchers/managers/supervisors with access to the Dispatch Console.
Using the Dispatch Console, you are able to select a date in:
Move - activity hint (Time View, List View or Map View)
Move - Group actions (List View)


Field Resources, Field Supervisors or other users that do not have access to Dispatch Console are not able to see the option to select a date in the Move screen. The option is not available in the Activity Details screen or Manage screen.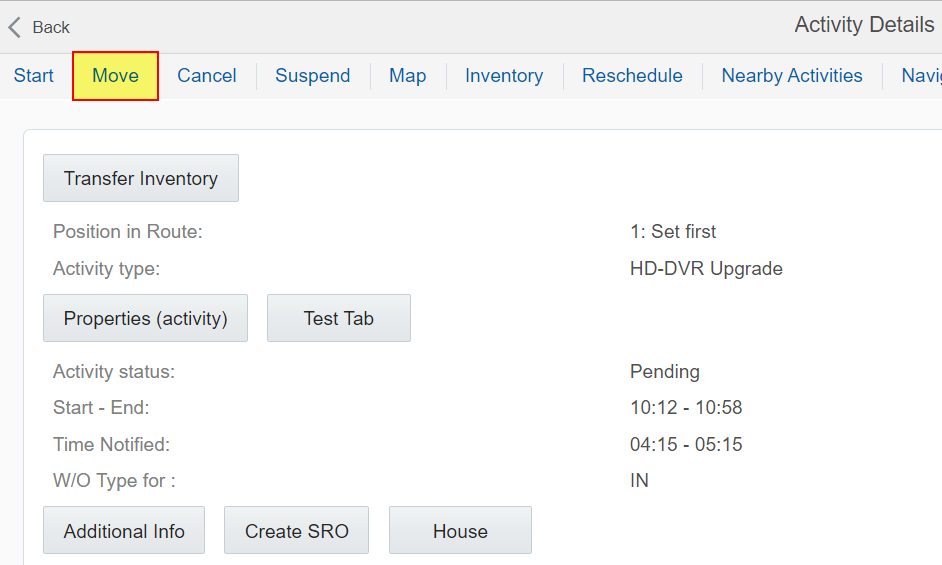 The option to select a date (within the Move screen) was designed for the Dispatch Console users.
Available Languages for this Answer:
Notify Me
Login
The page will refresh upon submission. Any pending input will be lost.