Expand
Alert when selecting Map View
Answer ID 11174 | Last Review Date 10/20/2019
Why am I receiving "Operation is not permitted" alert when I select the Map View?
Environment:
Oracle Field Service
Issue:
I want to check the routes in the map but I am receiving the below alert when I try to access Map View. Map is not displayed.
"Operation is not permitted. Please relogin. If problem persists contact technical support."

Resolution:
The alert is displayed because the User Type has no permission to access the Maps.
Follow the steps below to resolve the issue:
Go to Configuration > User Types.
On the left hand side, select the User Type that you wish to grant permission to Maps
In General tab, select the "Maps' box under Permissions.
Click Save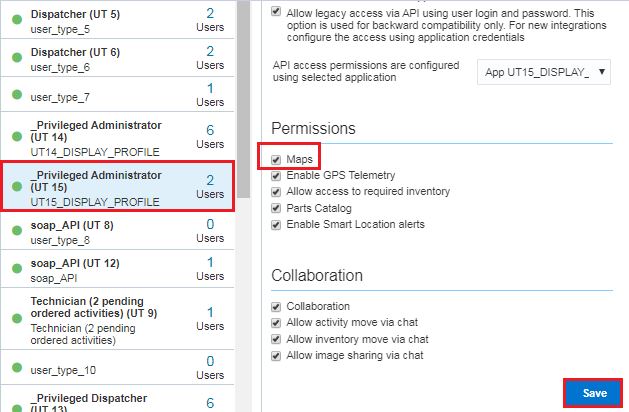 Available Languages for this Answer:
Notify Me
Login
The page will refresh upon submission. Any pending input will be lost.