Expand
O recurso não está mostrando a posição do GPS no Oracle Field Service
Answer ID 11172 | Last Review Date 10/16/2019
Por que não há posições de GPS exibidas na tela de Visualização do Mapa em OFS

?
Ambiente:
Oracle Field Service
Resolução:
A partir da versão OFS 16.8, quando a instalação do Oracle Field Service inclui o módulo Smart Location, os dados do local serão coletados para rotas ativadas, mas às vezes os Recursos não são configurados corretamente, fazendo com que o GPS não seja reportado ao OFS. Siga estas etapas para verificar se seus recursos estão configurados corretamente para informar posições GPS no dispositivo móvel:
1. Verifique a sessão "Mapas e Codificação Geográfica" na tela Regras de Negócio.
Certifique-se que "Propriedade para identificar o recurso na API de GPS e de Localização Inteligente" possui um valor configurado. (ex: ID Externo).

2. Certifique-se de que o dispositivo possui recursos de GPS e que o navegador oferece suporte HTML5.
3. Verifique se o Usuario (login) possui "Recurso principal" associado.
Verfique a configuração do Usuário (login) e atribua um "Recurso principal" para que o dispositivo relate a posição do GPS para o recurso correto.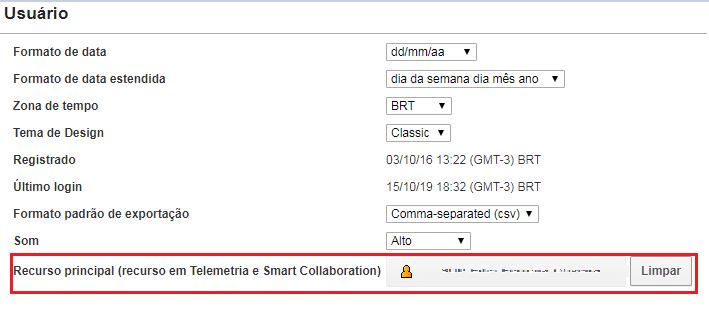 Available Languages for this Answer:
Notify Me
Login
The page will refresh upon submission. Any pending input will be lost.