Expand
Unable to Search a Specific Activity Type
Answer ID 11144 | Last Review Date 10/13/2019
Why am I unable to search a certain Activity Type?
Environment:

All versions of Oracle Field Service (OFS)
Issue:

I don't know why I cannot search for any activities of a specific Activity Type. All others I can search with no problem.

Resolution:
In Configuration > Activity Types, locate the Activity Type you are not able to search and click the Modify link. Check the box 'Allow to Search' option under 'Features' section and click Update. When this option is selected, the activities of this type appear in search results either in GUI or API.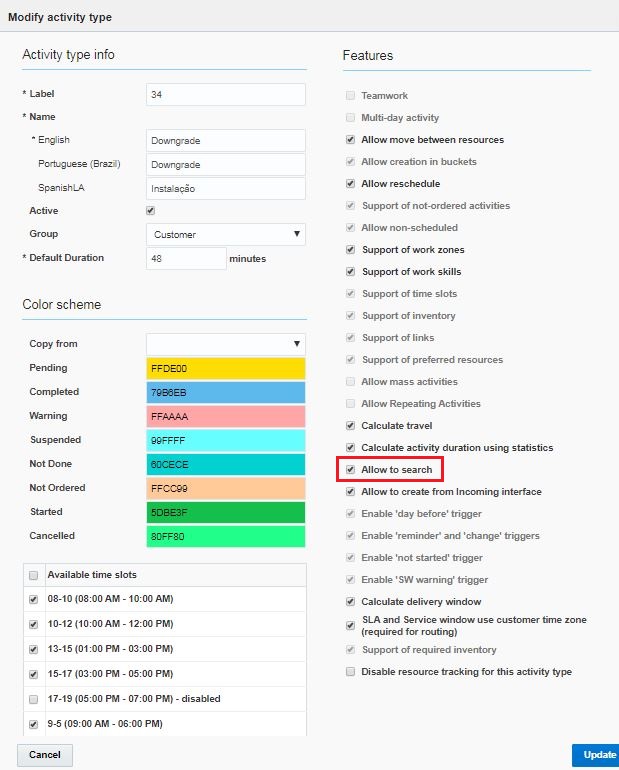 Note: You will be able to search for activities created after the change. Activities created before the change will not return results as they were created during the time the option was disabled.
Available Languages for this Answer:
Notify Me
Login
The page will refresh upon submission. Any pending input will be lost.