Expand
Cómo verificar cambios de configuración en un recurso específico
Answer ID 11105 | Last Review Date 10/05/2019
¿Quién/cuándo realizó cambios en la configuración de un Recursos específico?
Entorno:
Todas las versiones de Oracle Field Service (OFS)
Problema:
No puedo identificar quién / cuándo se realizaron cambios en un Recurso.
Resolución:
Para verificar los cambios relacionados con un recurso específico (cambios en Calendarios, Zonas de trabajo, Habilidades de trabajo, Jerarquía del recurso en el Árbol de recursos) acceda al menú principal "Configuración" y luego a "Información del técnico & bucket". Se mostrará la pantalla a continuación:


Si no ve el botón, significa que el Tipo de usuario con el cual ha realizado inicio de sesión no tiene acceso al mismo. Para configurar el botón, debe seguir estos pasos:
Dirijase a "Configuracion -> Tipos de Usuario"
Seleccione en la lista de la izquierda el tipo de usuario al cual desea dar acceso.
Una vez seleccionado, haga clic en la pestaña "Configuración de pantalla"
En "Web", haga clic en el enlace "Información del técnico / bucket" para modificar este contexto.
En la sección izquierda, desplácese hacia abajo hasta que vea "Botones" y presione "Pulse para agregar"
Aparecerá una nueva ventana. Busque "Historial del recurso" (view_history_resource), selecciónelo y presione OK (vea la imagen a continuación)
Agregue una visibilidad de Solo Lectura (ReadOnly) y guarde los cambios.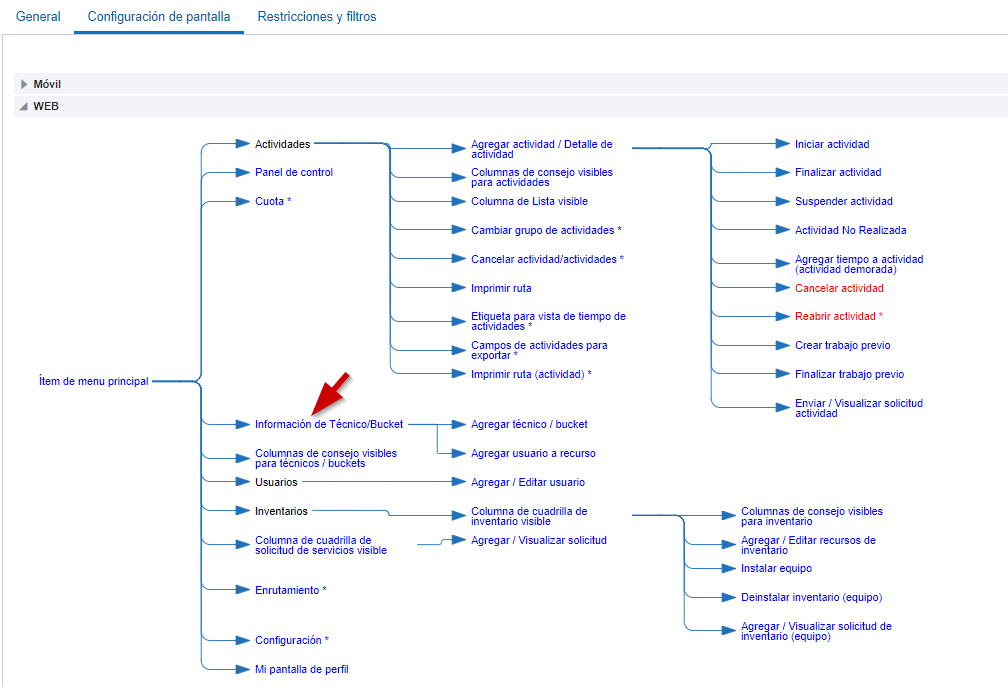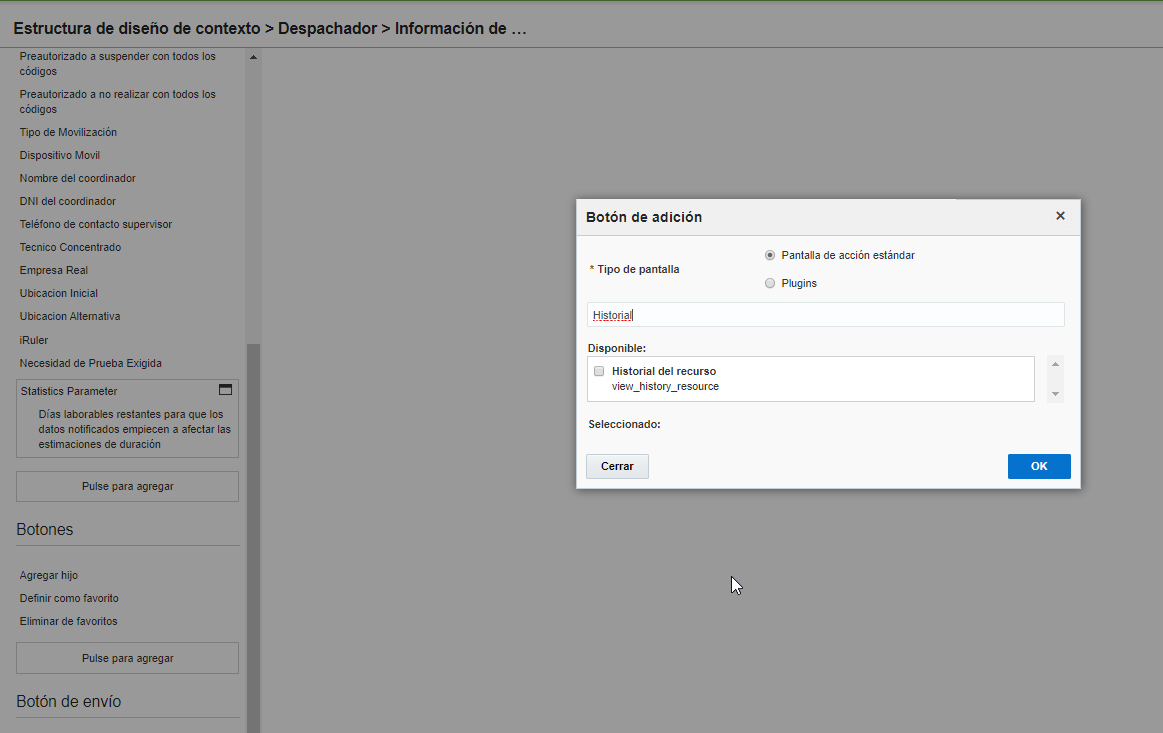 Ahora podrá verificar el Historial de recursos con cualquier usuario que tenga el Tipo de usuario modificado.
Available Languages for this Answer:
Notify Me
Login
The page will refresh upon submission. Any pending input will be lost.