Expand
Wonderful World of Workspace Rules
Answer ID 10930 | Last Review Date 06/05/2019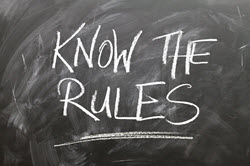 Principal Technical Support Engineer Andrei Soimareanu explored Oracle Service Cloud workspace rules in today's webinar. If you missed the webinar and are interested in knowing the purpose of workspace rules, the do's and don'ts when working with them and learning some useful tips, watch the webinar recording and review the slide deck. You can also read the answers to questions that went unanswered during the session due to time constraints.
Check out past webinars or register for future webinars on the OSvC Technical Support Site Webinars page.
Notify Me
Login
The page will refresh upon submission. Any pending input will be lost.