Expand
Oracle LaunchPad
Answer ID 10698 | Last Review Date 03/12/2019
How do I access Oracle Launchpad to view success paths, learning paths and modules for my Oracle Cloud application?
Environment:
Business Success
Oracle Cloud Learning through LaunchPad
Resolution:
As part of our new Oracle SaaS Support Services, Oracle University is pleased to announce the availability of its free education services through the new Oracle LaunchPad. This is a complimentary platinum-level offering designed to help customers archive more value from Oracle's SaaS applications.
Learning Paths - curated collections that guide you through your Cloud Learning
Success Paths - key content to help you work with Oracle to drive your ideal business outcome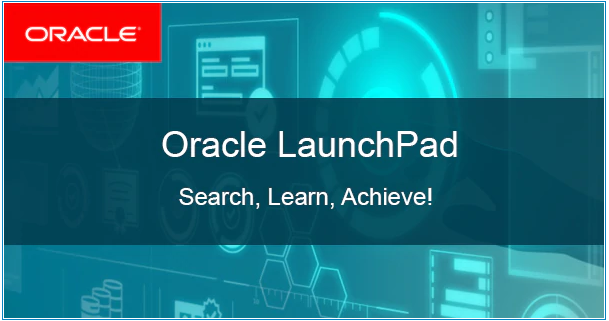 How to Navigate Oracle LaunchPad & Use Filter
Is it your first time using Oracle LaunchPad?
Do you have new employees that may want to get up to speed on Oracle Cloud Applications?
Browsing Oracle LaunchPad and want to find a specific

Cloud

or

Product

Learning Path to focus on?
We recommend sharing the steps below to help get started.
1. Navigate to Oracle LaunchPad from learn.oracle.com. Look for the Oracle LaunchPad banner

2. Click "Start Learning" to be taken on a tour and Filter through the content available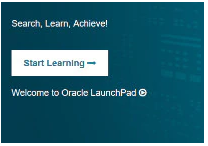 3. To locate the Training materials you may be interested, use the Filters to navigate

Tips:
Make a selection under "Cloud" to change the Products that appear under "Area" section

Marketing Cloud will include Bluekai, Content Marketing, Eloqua, Maxymiser and Responsys Learning Paths & more.
HCM = Human Capital Management Cloud
SCM = Supply Chain Management Cloud
EPM =

Enterprise Performance Management Cloud

Click on an Area item to narrow results
As you attempt lesson plans, earn ranks and badges! You can easily share & post your progress
Notify Me
Login
The page will refresh upon submission. Any pending input will be lost.