Expand
Making Data Useful
Answer ID 9793 | Last Review Date 09/20/2017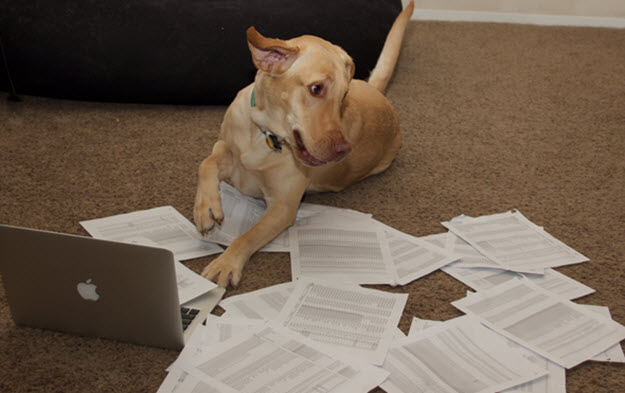 If you've used the Support Experience Dashboard to monitor the performance of your Oracle Service Cloud site, you've already enjoyed the work of Mallory Weber. She is the member of the Oracle Service Cloud Operations team to whom managers turn when they need accurate and clearly presented data about the performance of the technical support team, a group or an individual agent.
Because Mallory fully understands the reporting capabilities of the Oracle Service Cloud, all she requires to get started on a project is a description of the manager's need. One of the reports she is most proud of, the Manager's Dashboard, was developed after being asked to find a way to compare the performance of agents across multiple groups (e.g., shifts, teams, managers etc.) according to standard criteria.
In building the dashboard, Mallory took advantage of Oracle Service Cloud reporting options such as drill downs, report linking and custom scripts to present complex information in a simple way. By including drill downs, managers had the option of digging more deeply into a shift or a product when needed. By linking reports to one another and then linking a report that used a customized script, managers were able to easily access a score for each agent in one report rather than having to open several reports.
If you're interested in building a dashboard to monitor your team's performance or if you just want to learn more about the product's reporting capabilities, Mallory recommends that you first get acquainted with your data structure and tables. That means paying a visit to the data dictionary found in your Navigation Set. Then review relevant user documentation, focusing on how functions are used and table joins. This knowledge will help ensure that you have accurate and correct data.
Once you start developing reports, Mallory suggests that you start small, keep it simple and play it safe. The manager's dashboard seems complicated, for example, but each report is actually very simple. If you intend to build a report with a complicated data structure, start with a small section. Validate the data is correct. If it is, then continue. It's much easier to notice errors when examining a small data set. In her words, "Inaccurate data is worthless."
Mallory understands how tempting it may be to try out all the tools available when building a report, but she advises you to keep your reports simple. No matter how complicated the data structure, make sure that the information is presented clearly. Instead of using multiple roll ups (i.e., grouping of information under one heading), choose no more than two, and create a single report, especially if you're working with a small amount of data. Then choose another and create another report. Once you have all the reports created, build a dashboard to link them together. Unclear data can be misinterpreted or ignored.
After investing time and energy in building a clear, accurate and useful report, you want to make sure that your hard work doesn't go to waste. Mallory has learned from experience how painful it is to lose a report that she has spent hours building. She strongly advises that if you decide to make edits on a large report, save a copy of the original report. Playing it safe means saving often just in case something causes a report or the console to crash.
Our management team has come to rely on Mallory's accurate, clear and timely reports. Invest some time in learning about Oracle Service Cloud's reporting capabilities and you will see how beneficial reports can be to monitoring and improving the performance of your support team.
Notify Me
Login
The page will refresh upon submission. Any pending input will be lost.