Expand
Feedback: WIIFM?
Answer ID 8871 | Last Review Date 08/02/2016
Several weeks back while checking out at a nation-wide home improvement store, I was asked to fill out an online survey when I got home for the chance to win some money, but to also be sure I rated every aspect of my customer experience a 10 out of 10. In my head this translated to, "Please go home, remember this conversation and keep track of your receipt. When you get there, turn on your computer, pull out that receipt we told you not to lose, go to the survey site, provide us some personal information and then send us some tainted survey responses in exchange for a sliver of a chance to win a store credit you may or may not need." I drove home wondering whether these guys understood just how much they were asking me to do and if they did, how would doing all this possibly improve my future experiences. I drove home wondering, "What's in it for me?"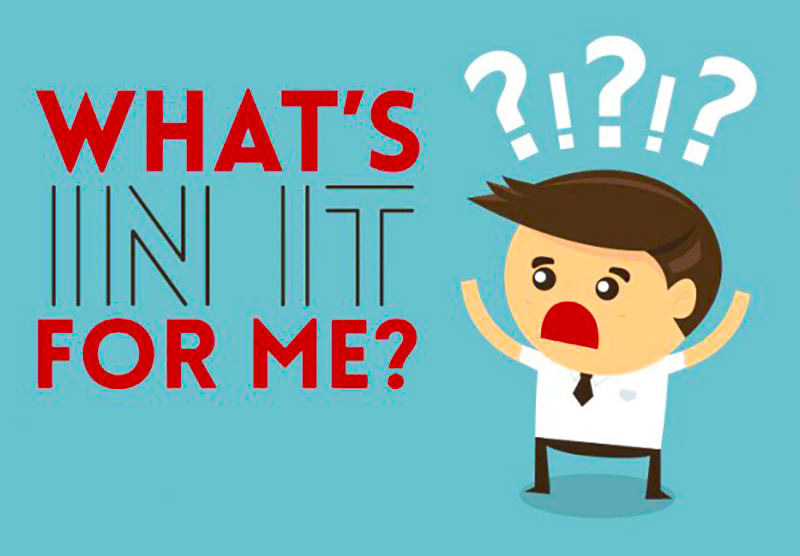 Businesses consistently ask their customers for insights. Any economist will tell you these come at a "cost" to the person providing them, even if it's a small one. In order for this to be perceived as being a fair exchange, the customer needs to receive something in return. One way a business can make this unspoken transaction more equitable is to lower the "cost", while using the data to improve the customer experience. For us this meant starting with one basic question: What can we do so that our customers truly see the value of sharing suggestions and feedback?
We knew we needed to do better than CSAT surveys. This type of customer listening path, at least when used in isolation, is archaic and minimally effective. Text analytics can be tremendously useful, but with the growing popularity of self-service options, there surely will be fewer opportunities to gather them. So, what is left? We understood that for a listening path to be successful, it must feel almost effortless, be available in real-time, be responsive and most importantly, it must be demonstrably effective. With those characteristics in mind, we designed our new Support Suggestion Box.
The Support Suggestion Box is a clickable icon that, when logged into the Oracle Service Cloud Support Portal, can be found pinned to the upper left of any page. All a customer has to do is click the envelope, type whatever they happen to be thinking and hit submit without any additional navigation. This creates a support ticket assigned to our Support Experience team; the team that drives CX improvement efforts. Then, each submittal is provided a personal response and, when appropriate, reviewed by the management team for value and feasibility. Finally, the submitter is notified whether we can or cannot implement the idea. If we can't, we make sure to explain why.
Initial returns have been highly encouraging. In the first 6 weeks, this qualitative closed-loop feedback tool has led to more suggestions than we had received in the prior twelve month. Several of these have either been implemented or in the process of being implemented. As an early adopter, Sara K, an Oracle Service Cloud Administrator wrote us saying, "It was very easy and convenient to share my thoughts right away, rather than making a note or sending an email and it was great to know my suggestions went to an individual who actually responded, rather than a black hole. The fact that I'm being heard is very satisfying."
Without quality insights from the people who use whatever it is you provide, customer experience improvement efforts are, at best, presumptuous guesswork. You can't optimize your CX without learning from your customers, and it's difficult to gather actionable data without making it worth their while. Any organization interested in gathering constructive intelligence needs to make the value proposition clear for their customers. The goal should be to aspire to never leave them asking, "What's in it for me?"
What are you doing to solicit great suggestions and feedback from your customers?
Notify Me
Login
The page will refresh upon submission. Any pending input will be lost.