Expand
Setting the Manager Hierarchy for an account
Answer ID 6767 | Last Review Date 08/14/2019
How do you take a top level manager off or move the next level manager up?
Environment:
Staff Accounts
Oracle B2C Service, All supported versions
Issue:
Changing an account from having a manager to having no manager in the case of promoting a staff member to a manager position.
Resolution:
1. Open the account in question
2. Click on Department in the ribbon
3. Right click the manager currently assigned
4. Click Clear
5. Save account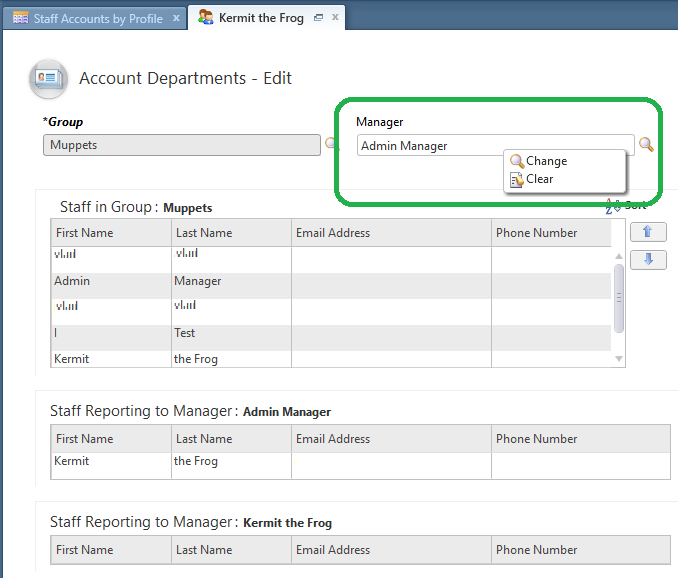 Available Languages for this Answer:
Notify Me
Login
The page will refresh upon submission. Any pending input will be lost.