Expand
Workspace components displayed separately, rather than in tabs
Answer ID 6290 | Last Review Date 03/18/2019
Why are the different components of my workspace displayed individually, rather than within tabs?
Environment:
Agent's Personal View Options within the application console
Workspace display format
Oracle B2C Service (OSvC), All versions
Issue:
A content editor, such as an incident workspace, displays each of its components (i.e. Messages, Contacts, Details, Audit Log etc) at the same time, rather than in tabs which can be selected individually.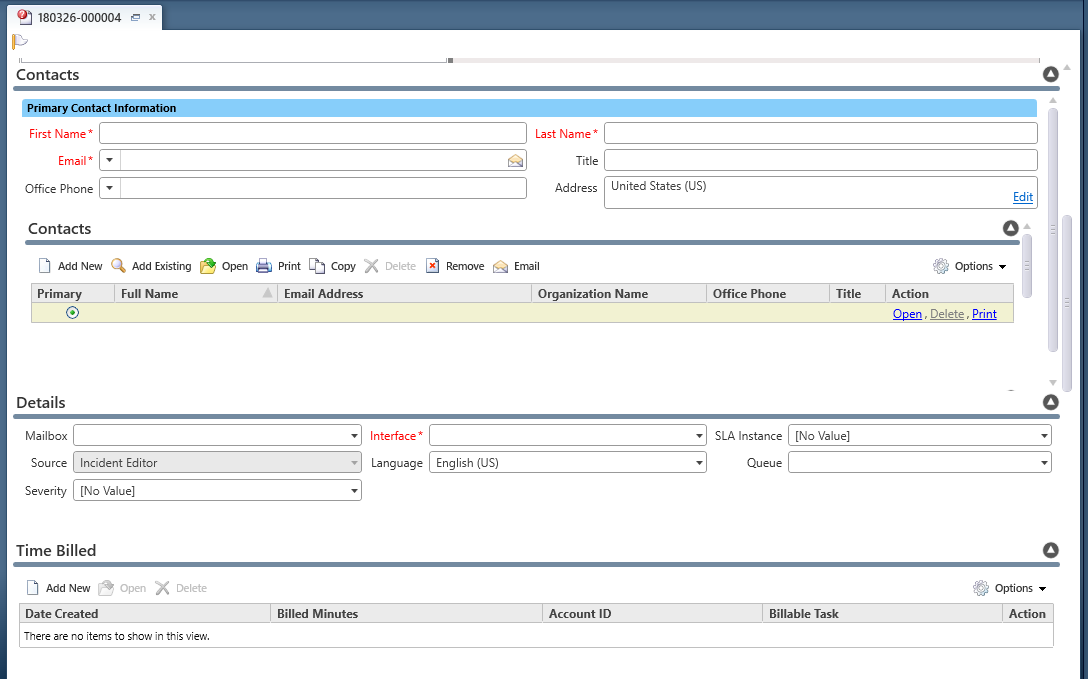 Resolution:
When you see that the different elements of your content editor are separated, you are viewing the editor in Expanded Mode. This is a view option which is controlled within your personal settings. To change this setting, take the following steps:
Click the File option in the top left of your console.


Chose 'Options' in the bottom right of the menu.


Click 'View Options'


Clear the 'Display Content Editors in Expanded Mode' checkbox and clock 'OK'
Example view when option is disabled (default):

For additional information, refer to the 'Changing view options' section in the Online Help User Guide documentation for the version your site is currently running. To access Oracle B2C Service manuals and documentation online, refer to the Documentation for Oracle B2C Service Products.
Notify Me
Login
The page will refresh upon submission. Any pending input will be lost.