Expand
Submitting critical infrastructure issues using VCIO
Answer ID 5297 | Last Review Date 12/24/2018
How do I submit critical infrastructure issues with VCIO?
Environment:
VCIO, End-user pages
Resolution:
Log into VCIO use your Oracle Service Cloud support site credentials, (the same credentials you use to login to our support site at cx.rightnow.com) at the following URL: https://csp.rightnow.com/vcio/
Once in the portal, you can submit a Service Issue (such as an inability to connect to your site, or poor site performance), by clicking the bell icon at the top of the screen. Standard support issues should still be submitted via an incident through the Ask Support page.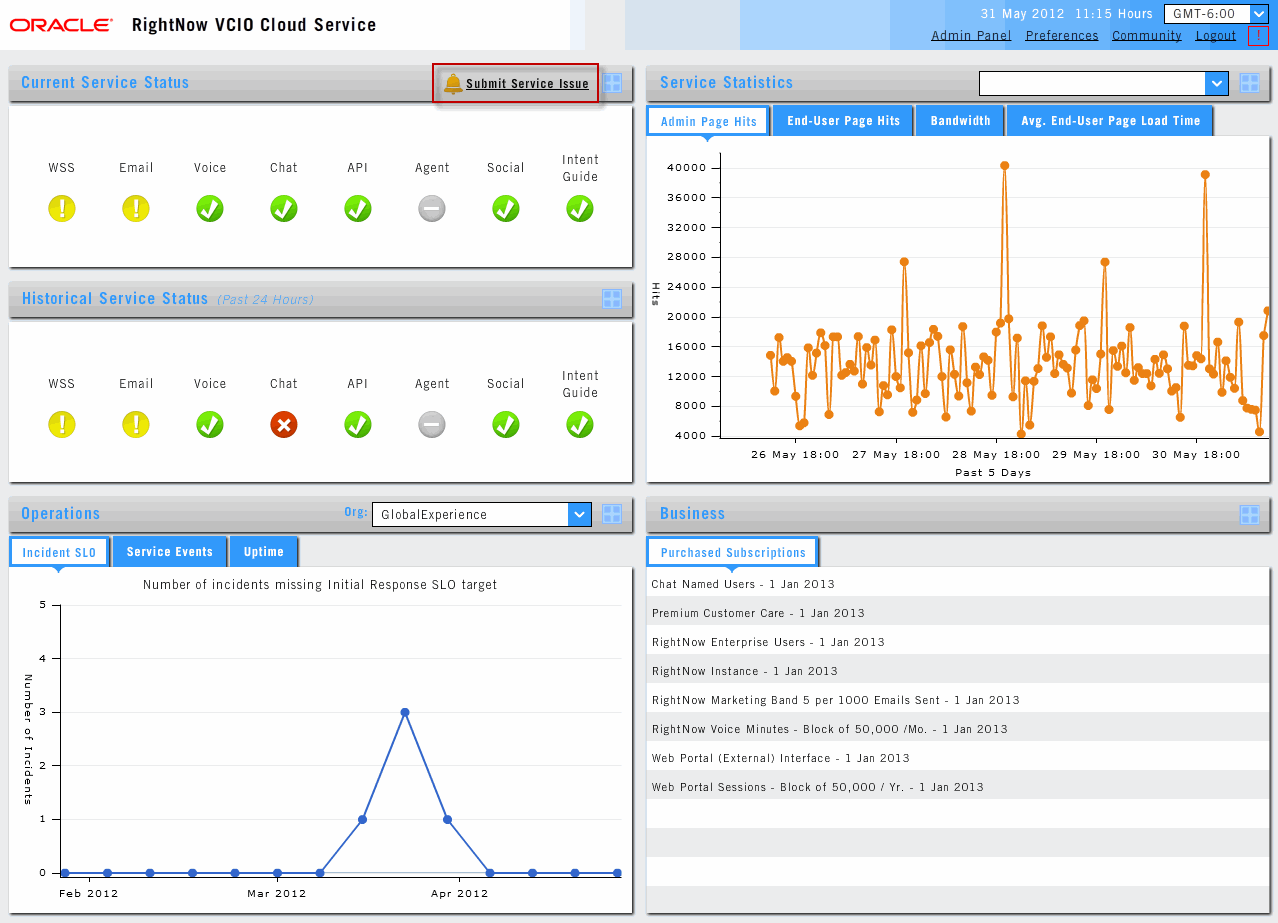 After clicking the Submit Service Issue link/icon, the following dialog box is displayed. From this dialog, you can select the Channel (Site/Interface) affected, the Services affected, the status of the service, and additional information. Note: The services displayed are context sensitive to the sites and interfaces selected, and will appear only after a site/interface is selected.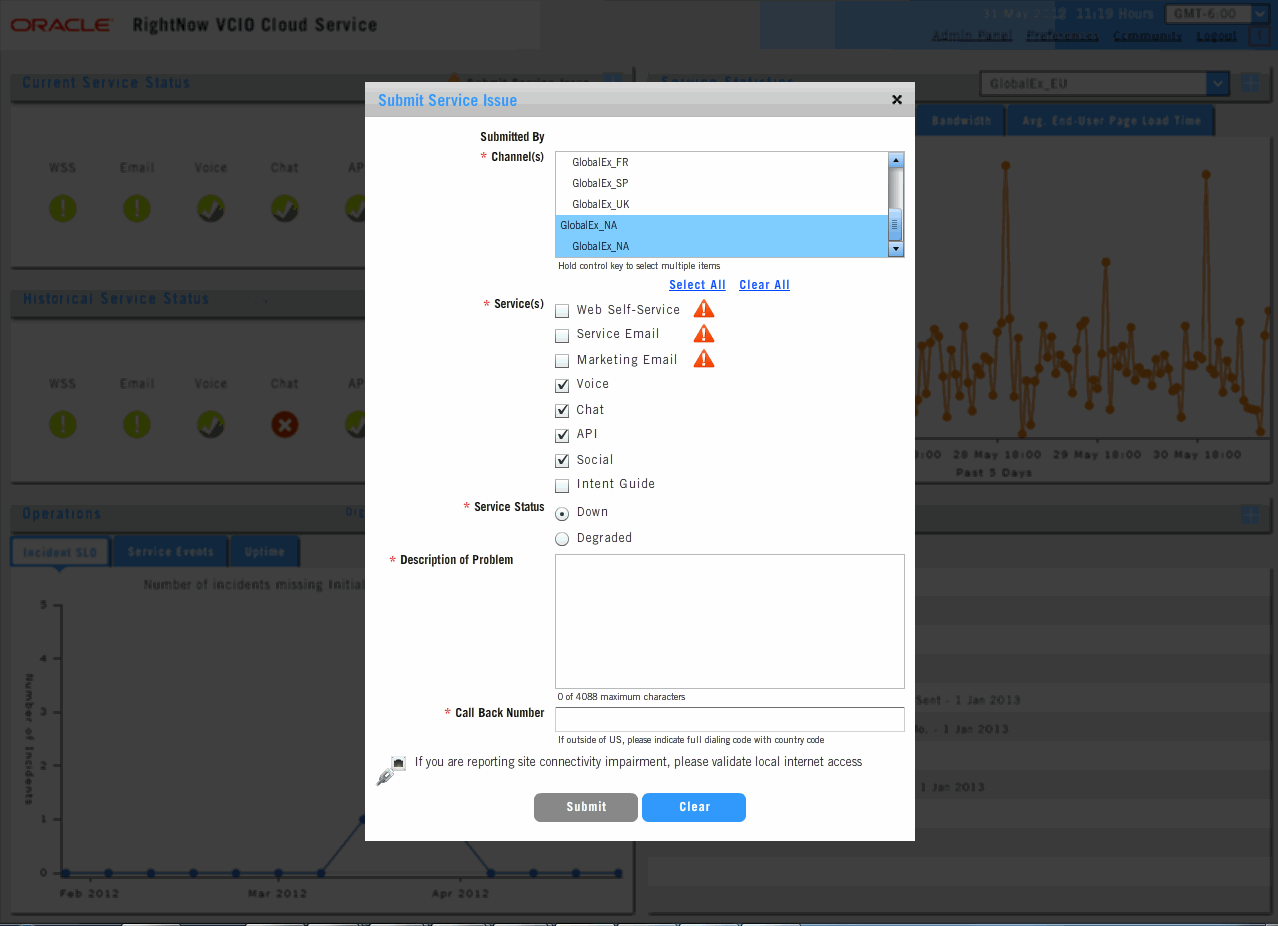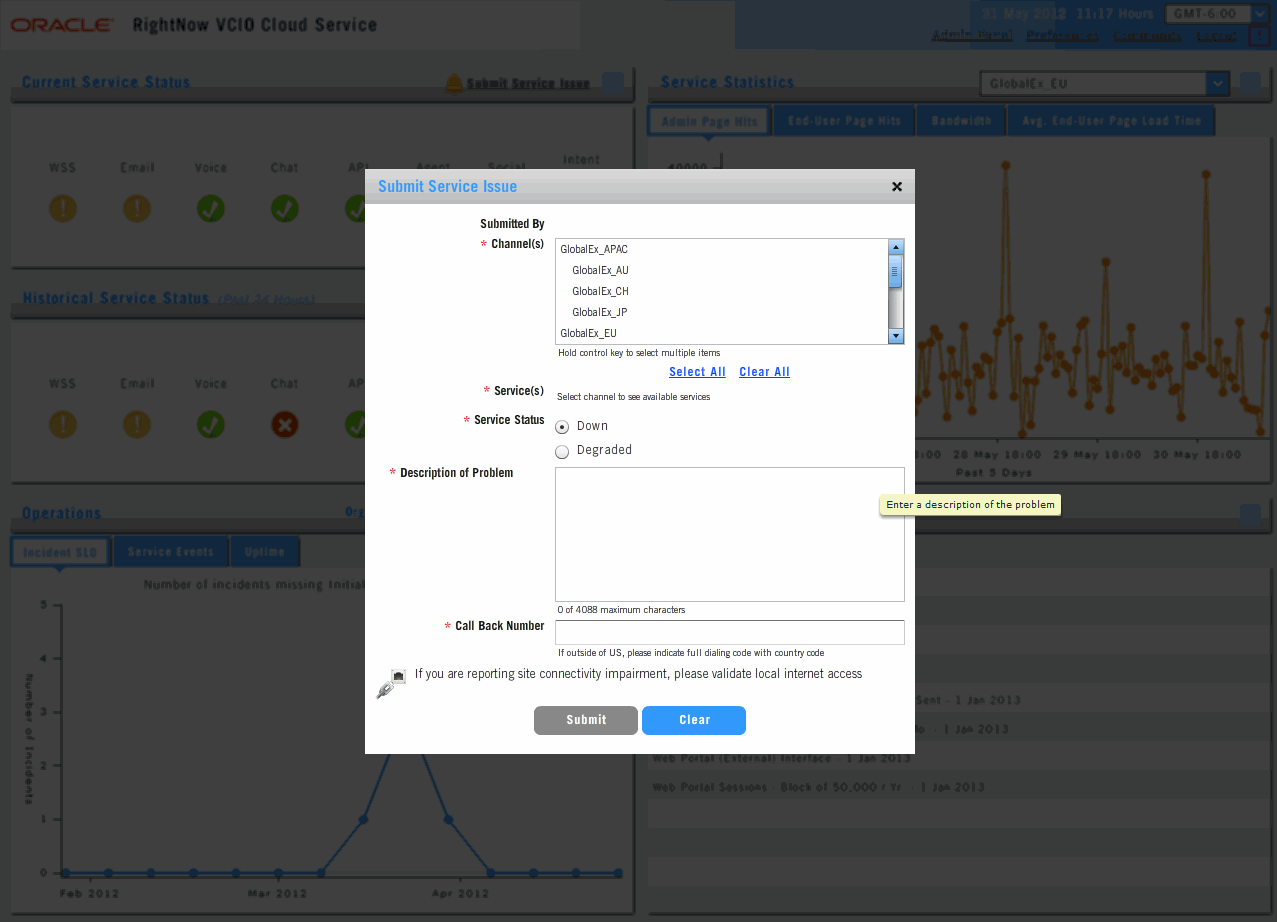 After clicking the Submit button, a notification is sent to the Cloud Operations department, who will be contacting you through normal support channels. You will also receive a notification that your issue has been received.
Available Languages for this Answer:
English (US)

Japanese

Spanish

Portuguese (Brazil)
Notify Me
Login
The page will refresh upon submission. Any pending input will be lost.