Expand
Fill Inbox button is not displaying in my report
Answer ID 5241 | Last Review Date 09/01/2019
Why isn't the Fill Inbox button displaying in my new custom incidents report?
Environment:
Analytics, Fill Inbox button
Oracle B2C Service (OSvC)
Resolution:
In order for the Fill Inbox button to display in an incident report, a requirement is that the logged in agent's profile must have a Pull Policy defined and have at least one Incident Queue selected in the Service tab of the Profile Permissions.
Another option may be that the Fill Inbox command has been disabled. To check this, select Records from the top Home ribbon when editing the report. Expand the command listing for Incident and enable the Fill Inbox option by placing a check mark in the box. Click OK and save the report.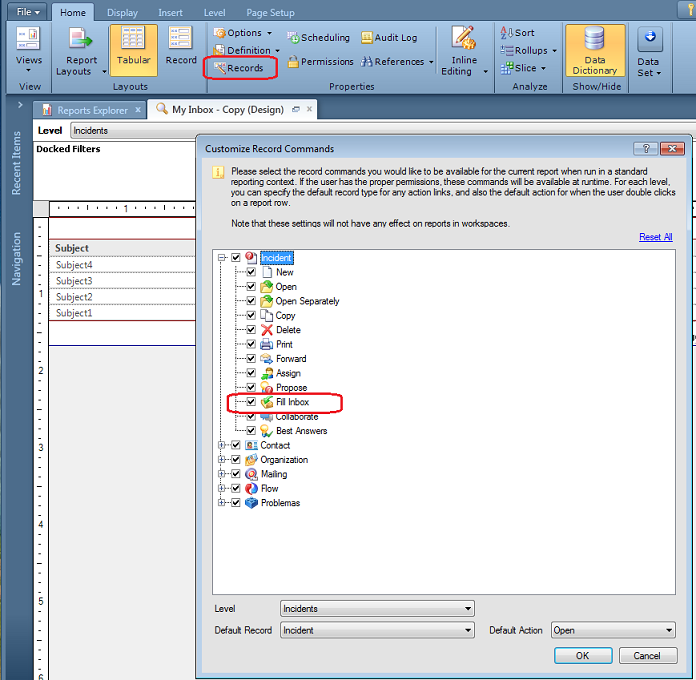 Click to enlarge image
Notify Me
Login
The page will refresh upon submission. Any pending input will be lost.