Expand
Designing a form with input fields which are cleared after the submission of the form
Answer ID 12001 | Last Review Date 11/07/2022
How can I design a form in Oracle Field Service with input fields which are cleared after the submission of the form?
Oracle Field Service (OFS)
Forms
After submitting the form in OFS, the previous values remain.
When designing the form, add the input fields to the form and in the "Form field" select "form_element" and give it a Name.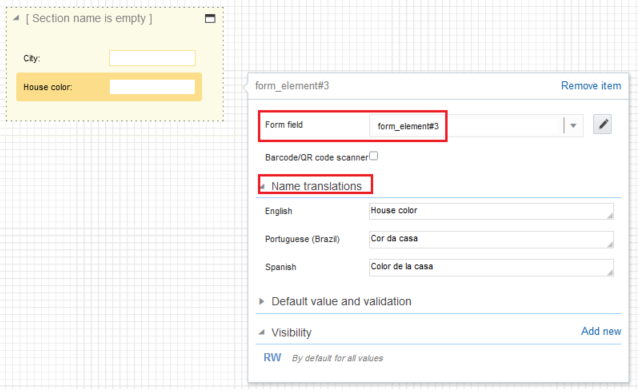 If another Form field value is selected which is not a form_element, then the value would be retained after the submission of the form.
To view past Form submission results add "Forms History" (formerly Requests history) standard action grid_request for an activity, an inventory, or a resource. Click any record to view the values that were entered at the time of submission.
Available Languages for this Answer:
Notify Me
Login
The page will refresh upon submission. Any pending input will be lost.