Expand
Adicionando Oracle Field Service Email como Canal de Entrega
Answer ID 11701 | Last Review Date 09/08/2020
Why is a synchronization error recorded in activity History during the Start or En Route activity actions?
Ambiente:
Oracle Field Service (OFS)
Problema:
Gostaria de usar o E-mail interno do Field Service como Canal de Entrega, mas ao adicionar uma etapa de mensagem mostra que o E-mail está inativo.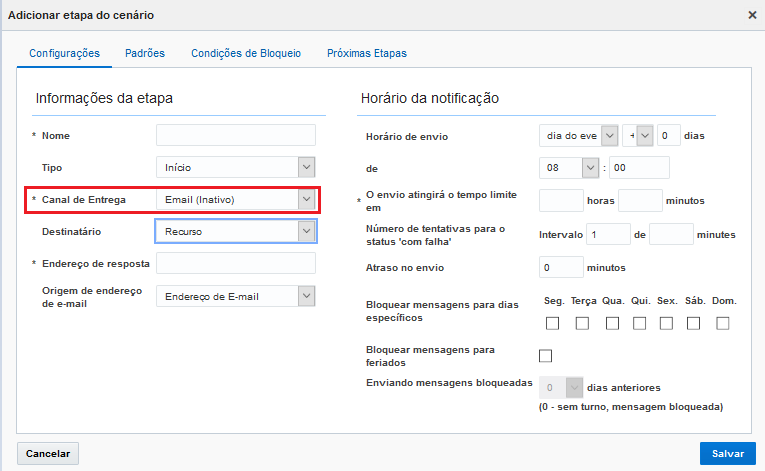 Não vejo E-mail disponível em Canais. Como posso ativá-lo?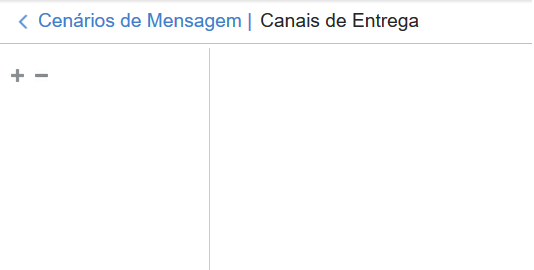 Resolução:
Se você deseja usar o E-mail interno do OFS como Canal de Entrega e o Canal não estiver listado porque nunca foi usado, tudo o que você precisa fazer é criar uma etapa de cenário selecionando 'Email (Inativo)' no campo Canal de Entrega e salvar a etapa.
Agora você pode navegar até Canais e o canal 'Email' estará disponível.

A partir daí, você pode definir o canal como 'Ativo', se o seu Tipo de Usuário tiver permissão de leitura e gravação na tela de configuração Cenários de Mensagem.
Available Languages for this Answer:
Notify Me
Login
The page will refresh upon submission. Any pending input will be lost.