Expand
Pesquisar uma atividade na tela Adicionar Link
Answer ID 11563 | Last Review Date 05/27/2020
Por que não obtenho resultados ao pesquisar por uma atividade na tela Adicionar link?
Ambiente:
Oracle Field Service (OFS)
Problema:
Quero criar um link entre as atividades, mas quando clico no botão Adicionar link na tela Links da Atividade, a atividade não está retornando nos resultados e a mensagem "Nada foi encontrado. Troque os critérios e tente novamente" é exibida.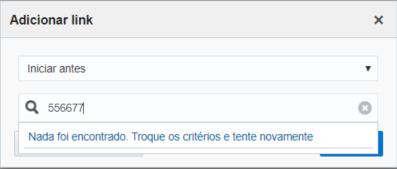 Resolução:
A caixa de pesquisa na tela Adicionar Link usa os mesmos critérios configurados na caixa de pesquisa de atividade principal. Para encontrar a atividade na tela Adicionar Link, verifique se o critério que você está usando para sua pesquisa está selecionado nas opções da Configuração de Pesquisa.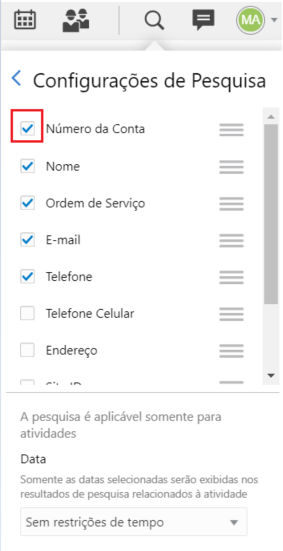 Available Languages for this Answer:
Notify Me
Login
The page will refresh upon submission. Any pending input will be lost.