Expand
Activity count in Activities tile
Answer ID 11549 | Last Review Date 05/17/2020
Why doesn't the number in the 'Activities' tile match the number of activities in my route for the day?
Environment:
Oracle Field Service (OFS)
Issue:
The number displayed in the Activities tile on My Route screen does not reflect the number of activities I have in my route for the day or the number of activities listed on My Route screen. I don't understand what this number represents.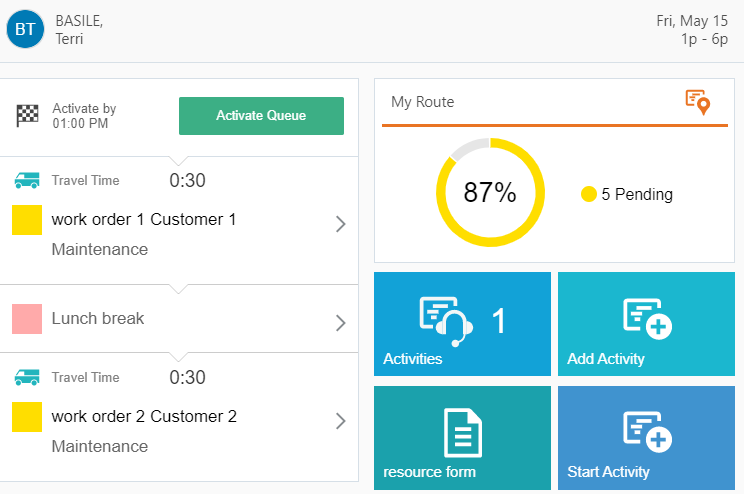 Resolution:
The tile is designed to display the number of non-scheduled activities for the Resource and not the total number of activities in the Resource's route. The total number of activities in Resource's route is displayed in the My Route tile. Depending on the size of the device's screen, the tile shows the number of activities grouped by Status or the total number of activities in the route for the day.
If necessary, you can change the name of this tile by following the steps below:
1. Navigate to Configuration > Glossary
2. Type 'activities_tile' and hit the magnifying glass to search.
3. Replace the name and translations as needed.
Available Languages for this Answer:
Notify Me
Login
The page will refresh upon submission. Any pending input will be lost.