Expand
Unable to add an HTML5 Plugin to User Type configuration context
Answer ID 11278 | Last Review Date 12/17/2019
Why can't I add my newly created Plugin on the desired contexts?
Environment:
Oracle Field Service (OFS)
Issue:
I created an HTML5 Plugin with the option 'Main Menu Item' selected. I can not add the Plugin on any User Type context. It is not displayed for selection.
Resolution:
If you check the option 'Main Menu Item' in the Plugin configuration screen, Oracle Field Service will only display the Plugin available for selection in User Types > Screen Configuration > Legacy Manage > Main Menu Item. All other screen contexts will not display the option when you select Add button and choose Plugin.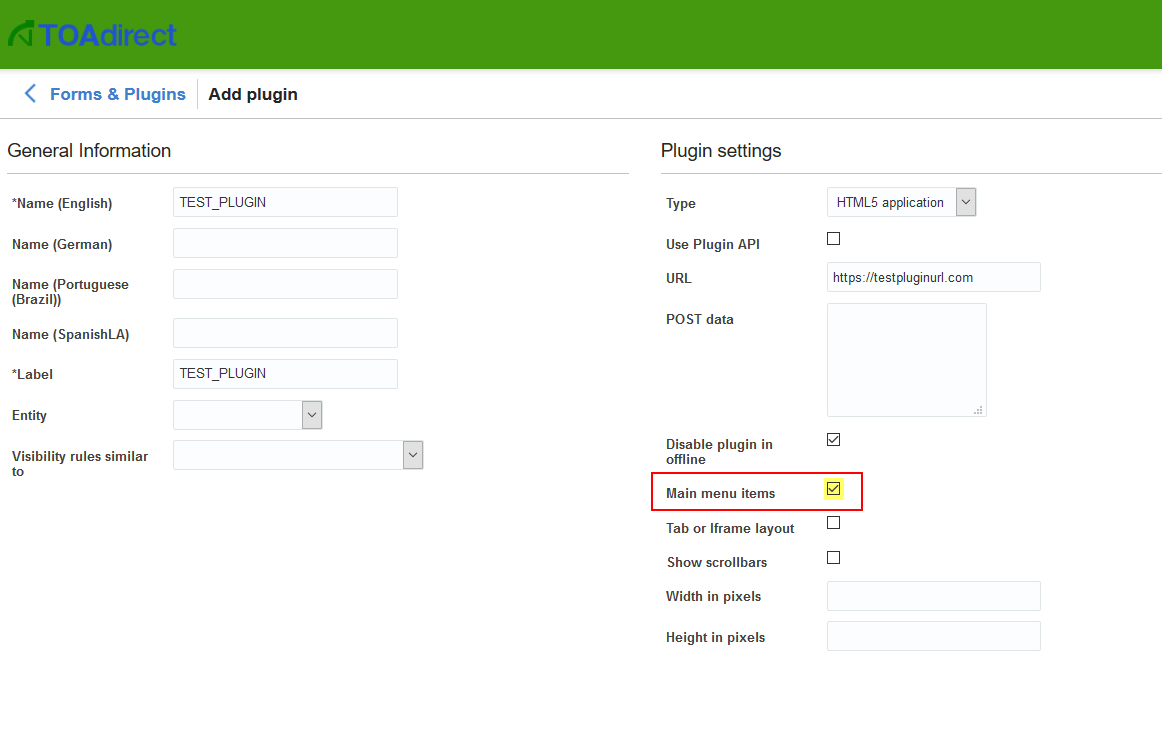 If you need to add the Plugin to other contexts, please deselect 'Main Menu Item' option.
Available Languages for this Answer:
Notify Me
Login
The page will refresh upon submission. Any pending input will be lost.