Expand
Unable to access Field Service console within Oracle Cloud My Services
Answer ID 11219 | Last Review Date 12/12/2019
Why do I get a blank page when I try to access Field Service console with my Oracle Cloud Account?
Environment
Oracle Field Service (OFS); Oracle Cloud Account
Issue
I would like to access the Field Service console using my Oracle Could Account but I am getting a blank screen and constant loop.
Resolution
The account may be missing a role for Field Service console.
To resolve this issue, login to Oracle Could Portal.
1. Go to My Profile.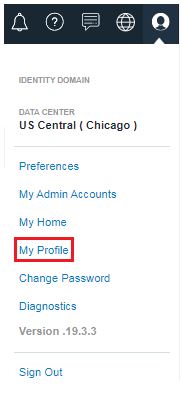 2. Under Users tab, find your User account and click on "edit".
3. Under Roles tab, search for Field Service in the search box.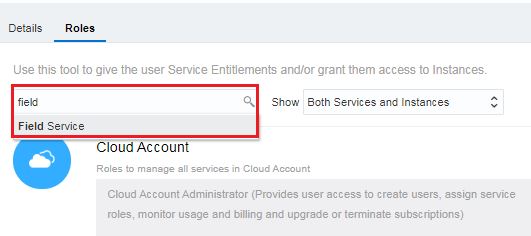 4. Click 'Add Admin Roles' button to assign OFSC Admin Role. This action will immediately assign OFSC_APP_ADMINISTRATOR (OFSC Admin Role) to the user.
*Another admin user can also assign Admin Role to your user account.

You will now be able to open Field Service console from the menu.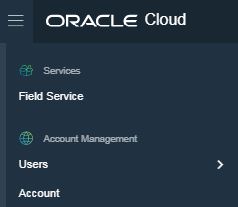 Available Languages for this Answer:
Notify Me
Login
The page will refresh upon submission. Any pending input will be lost.