Expand
Inactive Enumeration Property Values are Available for Selection in Screen Configuration
Answer ID 10815 | Last Review Date 05/12/2019
Why are inactive enumeration values available for selection as Value Visibilities in User Types > Screen Configuration?
Environment:
Oracle Field Service (OFS)
Issue:
I am configuring value visibilities for an enumeration property in User Type > Screen Configuration and I see active and inactive values available for selection. I expected to only see active values.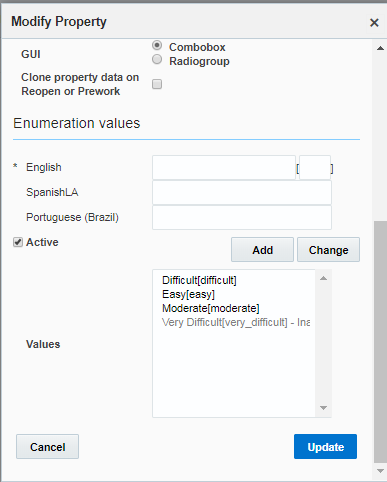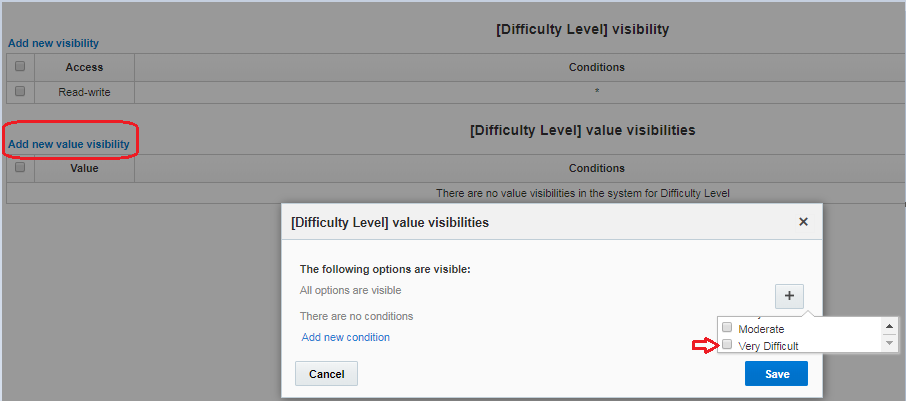 Resolution:
Making enumeration values inactive within the Property does not remove the ability to select the value visibility in the User Type screen configuration. Sometimes it is necessary to make inactive elements active at a later time. In this case, there is no need to reconfigure the visibility in screen configuration.
Available Languages for this Answer:
Notify Me
Login
The page will refresh upon submission. Any pending input will be lost.